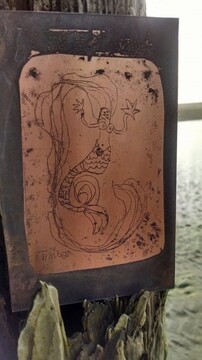 Copper etching of Timber's Mermaid
I am writing this post on the Lunar New Year-goat or sheep-take your pick. (I choose goat.)
Here in the Northern Hemisphere we are at a seasonal crossroads. The last weeks of winter linger, while the days grow longer and warmer.
Everywhere signs of Spring are emerging: the sounds of frog choruses at night, cherry blossoms in bud, robins singing in the early morning. The sap is moving in the trees and I feel a corresponding awakening within.  Winter's sequestration is nearly over and it feels good to be outside again!
Something I do when the weather is good and the garage doors can stay open is etching metal (copper and shibuichi) in acid baths. The drawings of five year old Timber, daughter of Jeffro and Zela, were among my first projects.
In less than a month I will be in  California for the Cayucos Sea Glass Festival, where the theme is mermaids. Timber's drawings will translate into great display pieces for my booth.
Here is a sneak peak at what I will be showing there: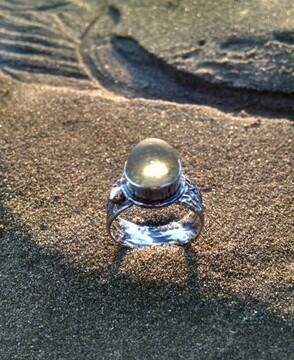 After a long period of grey skies and heavy rain, when the sun comes out its a call to action for beach photo shoots!
Like the changing seasons I have been developing two lines of work-one sunny and bright (the sea glass) and the other deeper and more mysterious. This has been my Winter's endeavor. Time consuming, skill challenging, pushing my vision further. It is only the beginning, but I share it here with you:
Bacchanal Rings~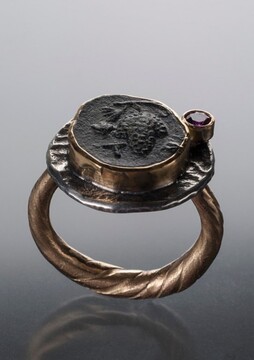 photo by Marcy Merrill
Dionysos ancient Greek coin (3rd Century B.C. ) with 22kt gold, ruby, reticulated silver and 18kt hand formed band.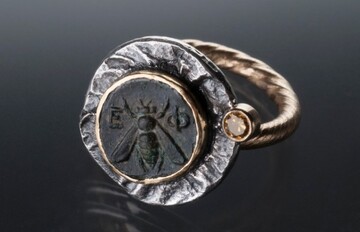 Honey Bee coin, Ionia c. 305-288 B.C. with 22kt and 18kt gold, reticulated silver and yellow diamond. Photo by Marcy Merrill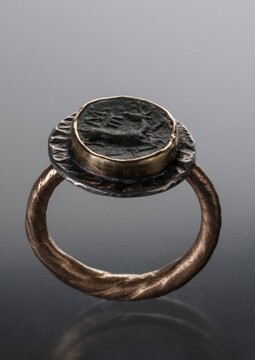 photo by Marcy Merrill
Artemis-Greek coin from the 2nd-1st Century B.C. featuring stag. 22KT,18KT gold,reticulated silver.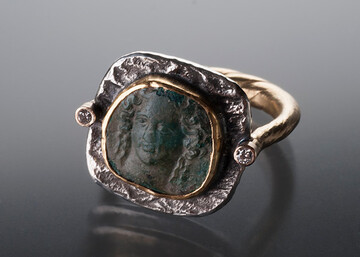 Nymph- ancient Sicilian coin with octopus on reverse side, 22KT and 18KT gold, reticulated silver, diamonds. Photo by Marcy Merrill
In closing, I would like to share two  photos taken this past week on our beach here in the Center of the Universe!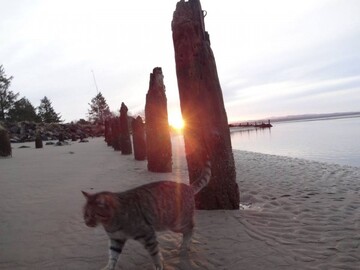 Daybreak-Cat Henge!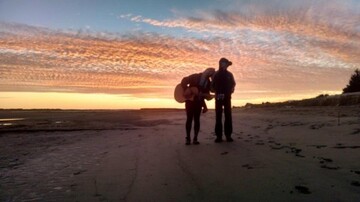 Sunset, Tokeland Skyline-Sophia and Raleigh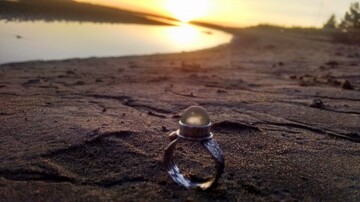 Time to get back into the studio-hope to see you at Cayucos!