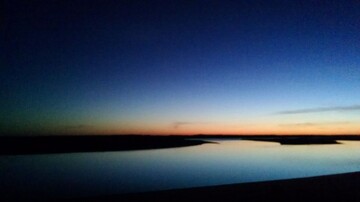 The shortest, darkest day in the Northern hemisphere is today. It is a powerful time for going inward to reflect, dream and plan. Add a rare new moon (in Capricorn) on the same day and you have something really potent for making positive life changes. So dive deep and reconnect with the source of what you really love-and who you truly are.
A powerful visual reminder for me to dive deep is a block print that hangs in my studio by artist Stirling Gorsuch, titled Undertow Woman. It brings to mind  the book  Women Who Run with the Wolves, Myths and Stories of the Wild Woman Archetype by Dr.Clarissa Pinkola Estes. A reoccurring theme in it is the "rio abajo rio"  the river beneath the river. To get to this deepest place of self,  we have to leave concerns on the surface- and dive! Far below the  obligations, distractions, and interruptions that we often place in our own way. Maybe not the easiest thing to do, (but interesting how the world can manage when you are not available.) The river beneath the river is a place of deepest inspiration and clarity. Even a short time there can result in a purging of the unnecessary. A realigning of self.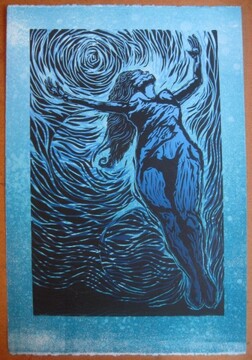 Undertow Woman
In addition to being a wonderful muse, Undertow Woman has had a symbiotic effect on the patina process, resulting in a much bluer colors…I don't ask  why, I just say thank you!
some pieces from the journeys of 2014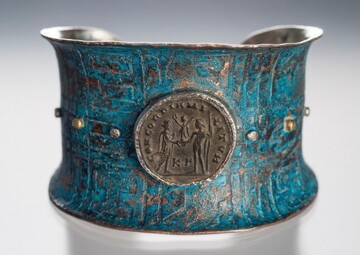 Jenny's Cuff-etched copper with silver lining, ancient Roman coin. Photo by Marcy Merrill
Medusa Cuff-ancient Greek coin with etched shibuichi and gemstones. Photo by Marcy Merrill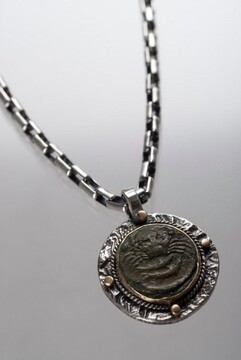 Cancer and Pieces pendant-ancient Greek coin (circa 400 B.C.)  reticulated silver and 18kt gold. Photo by Marcy Merrill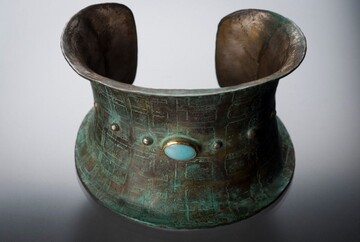 Athena Cuff-etched shibuichi with amazonite and gold. Photo by Marcy Merrill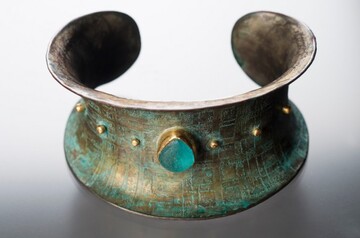 Electra Cuff-etched shibuichi with sea glass and 22kt gold. Photo by Marcy Merrill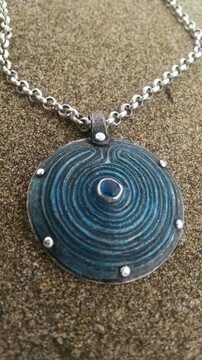 Blue Labyrinth Pendant-chased shibuichi with seaglass.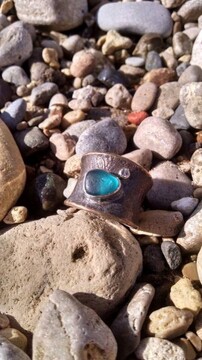 Tide pool ring-photographed on an English  sea glass beach last summer.
A few favorite shots of my jewelry paired with fashion by Kucoon Designs of Los Angeles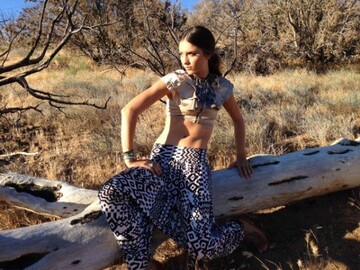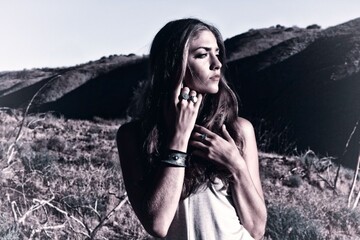 some photos of what inspires me everyday: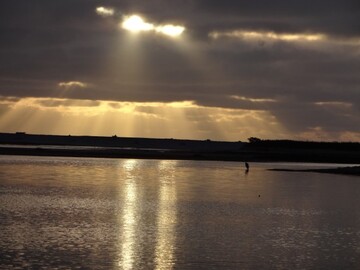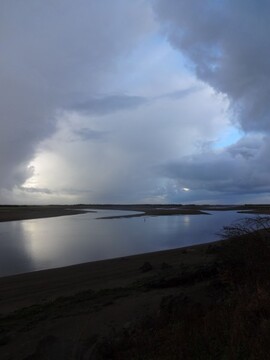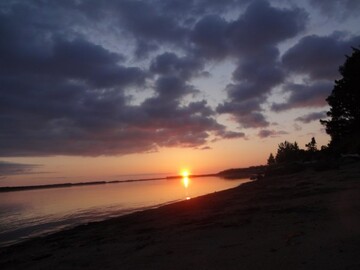 Happy Solstice~Enjoy the return of light and with it a renewal of dreams, ideas and passion!