After Vasto, we hopped on a bus and rode across the country from the Adriatic coast to the Bay of Naples. It was a rainy, three-hour ride. I was glad we'd cancelled the car rental and could relax and take in the scenery with no concerns. It was a nice way to transition from the peace of Vasto to the chaos of Naples.
In this post, I will share my experience in Napoli, and highlight a visit to the National Archaeological Museum of Naples.  So if you love ancient art, gritty cities, and pizza-stay with me!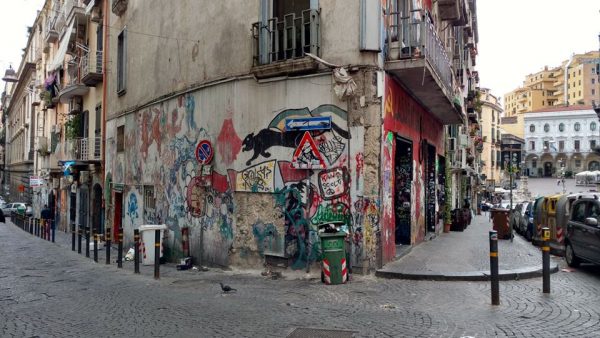 This Is The City
Naples has a reputation for crime, especially pickpockets. I tried not to let the warnings I read on travel blogs make me feel uneasy or paranoid. Well-meaning friends also primed me about various scams perpetrated on tourists, especially in train and bus stations. The day before I left  an acquaintance who had lived in Italy for a few years urged me to buy a money belt, "at least for Rome and Naples." I chose to forgo the security belts and go with what I was planning to wear-my new Rebecca Minkoff crossbody bag. I feel that once you give into the fear of what might happen, its a slippery slope from there. The anxiety vibes you send out might actually attract the very thing you are afraid of.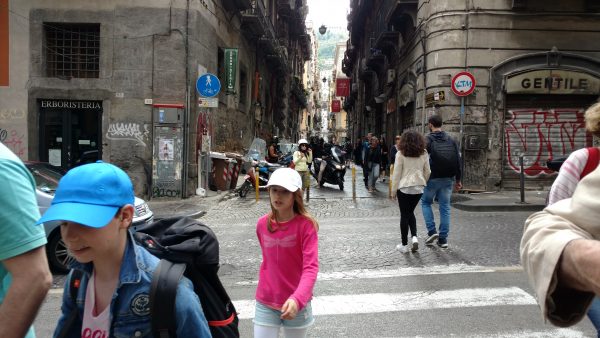 Room with a View
We felt a tad uneasy when our freelance taxi driver, (who had assured us he knew the address to our accommodations when we engaged him) stopped to ask directions various times from street vendors in L'Antica part of town. Our uneasiness grew when he suddenly stopped the car, saying "sei arrivato"  in a no-nonsense tone of voice. He got our bags out of the trunk and gestured toward an alley, telling us the place was only a few blocks away, then hurried off.
We rolled our suitcases along the bumpy pavement, feeling very conspicuous as we looked for address numbers on the graffiti-sprayed walls of a dark alley. Vespa scooters wove around us as we walked and the heavy air was filled with the sound and smell of traffic. Children shouted up to laundry-strewn balconies and were answered by adults who peered down at us from above. It did not seem possible to me that we were ever going to find the address, and for a moment I silently wished we had kept it simple and stayed in a centrally located hotel. But we had wanted something "more authentic" and were getting exactly that.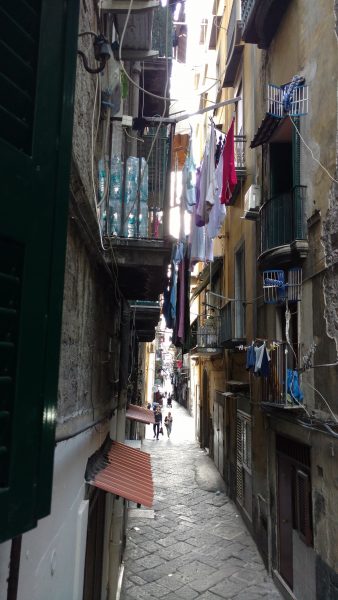 We eventually found it and rang a bell on the outside of an iron security gate. My enthusiasm returned as Marco, our host, promptly answered. Siamo arrivati!  The small apartment where we would spend the next two nights was windowless and sparsely decorated on the lower level but had all the necessities. Upstairs was a sleeping loft with two beds separated by a folding screen and french doors that opened onto a balcony.  Marco gave us some tips on exploring Naples, (warning us not to go back the way we came at night).
First Things First
We headed out onto the Corso Umberto, the main thoroughfare which our small alley opened onto. To celebrate our arrival in Naples, we stopped at a nearby bar for an Aperol Spritz.
Later for dinner, we decided to try Michelle's, the most famous pizzeria in Naples, which was a short walk from our alley. It's a tiny place, nothing fancy. Just pizza. Many of the customers order takeaway and sit out on the street curb eating their pizza out of the box. The entire street was swarming with customers, waiting to get close to the entrance. This went on for hours. We decided to try the restaurant across the road and were not disappointed. The pizza had fresh yellow tomatoes and basil leaves with mozzarella di bufala and a great crust. While in Italy we had pizza in every city we passed through, but the memory of this one stays with me the longest.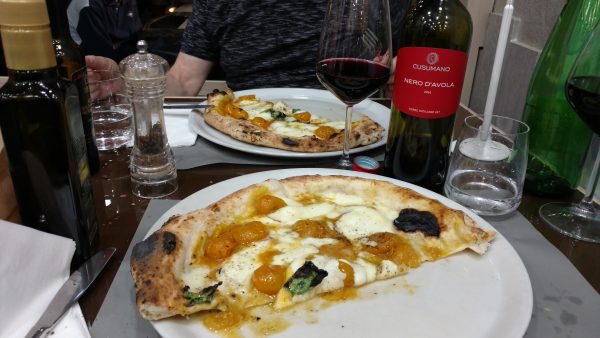 The National Archaeological Museum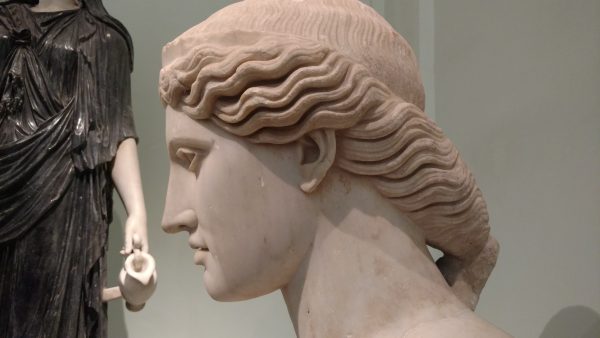 The next day, we visited the Museo di Archaeologico. An incredible museum offering four floors of sculpture, painting, mosaics and other objects from Pompeii and Herculaneum, as well as the Farnese collection of antiquities. On the day we visited,  a contingent of Star Wars cosplayers were there for a Star Wars memorabilia exhibit on the lower floor, near the Egyptian collection. I wondered what Joesph Campbell would say to that!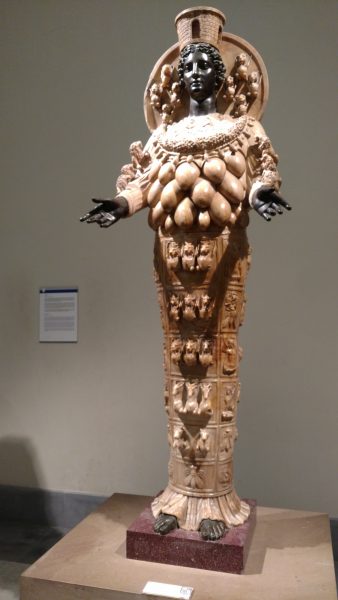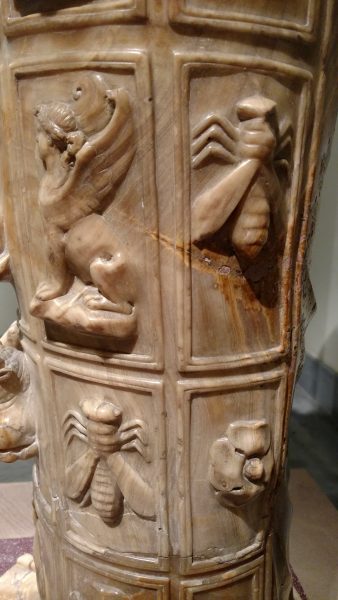 Mosaics

The collection includes all the exceptional finds from the Vesuvian cities of Pompeii and Herculaneum. Later in the week, when we visited Pompeii I had a greater appreciation, after seeing these treasures, for the way of life that had suddenly ended when Vesuvius erupted in 79 AD.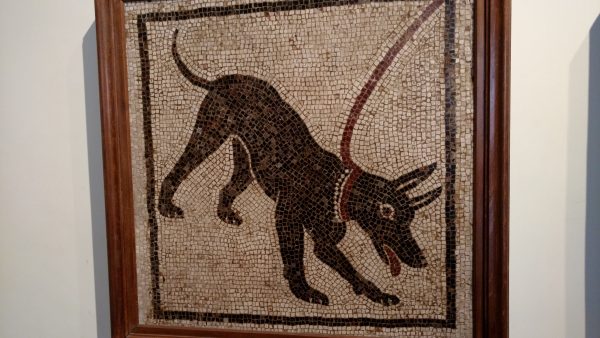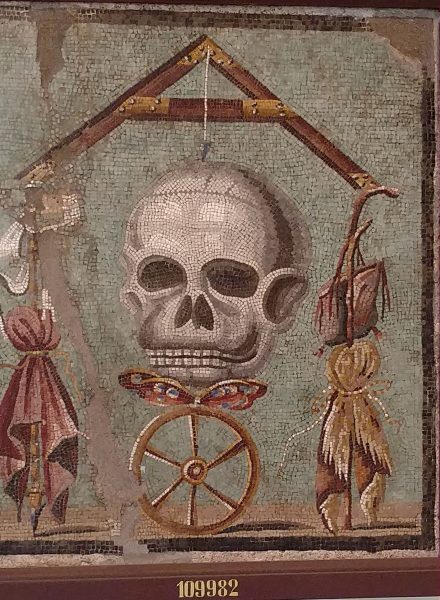 More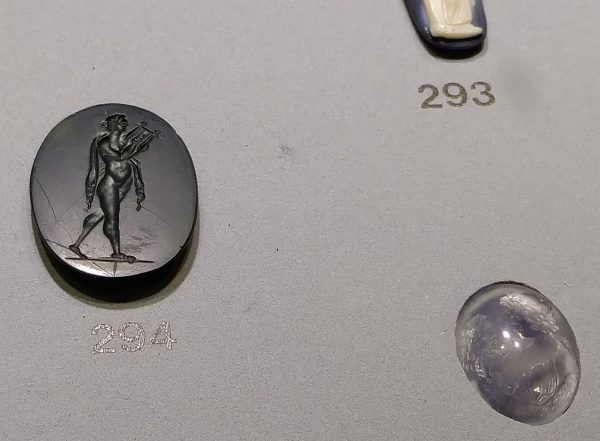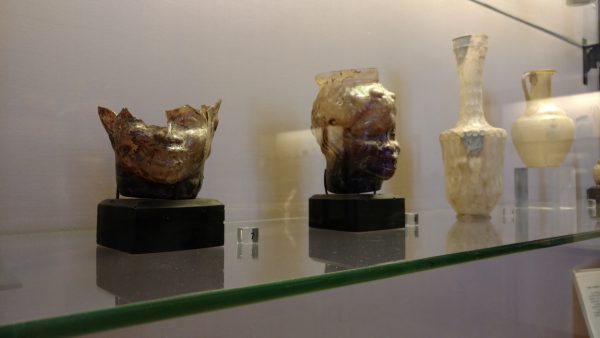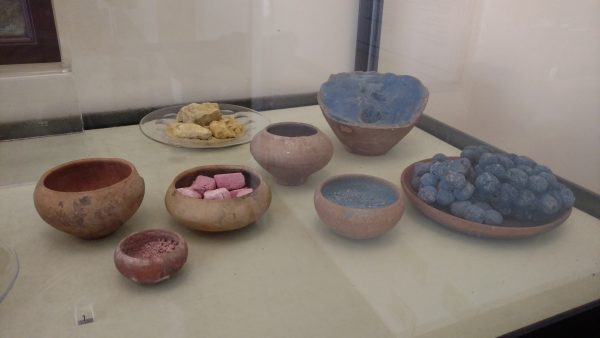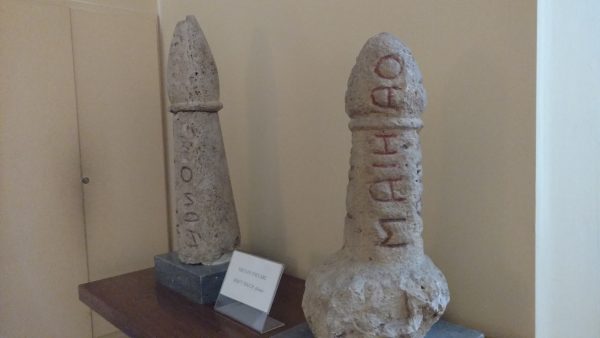 Where Did the Time go?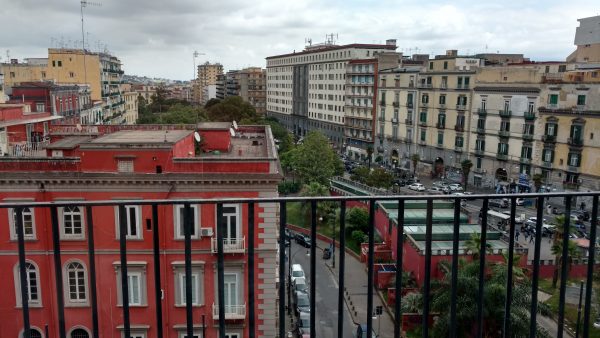 I did not attempt to photograph much of what I saw, preferring to hold the impressions in my mind, but hope what I have shared here is of interest and inspiring. After the museum visit, we walked around the streets, grounding ourselves by taking in some sights of everyday life.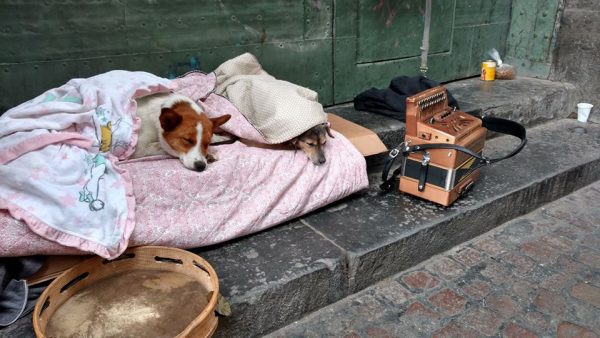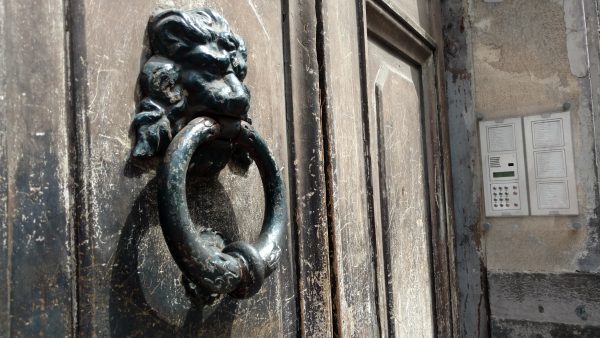 We took the advice of Ornella and had a caffè and dessert at Gambrinus. It was the perfect way to refresh and get a second wind for more sightseeing.
Next Post: Sorrento

Thanks for staying with me for this many words and images- see you soon!