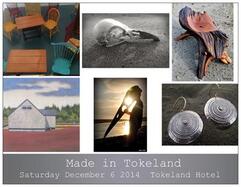 Mark your calendars now for the second annual Made In Tokeland art happening, Saturday December 6th at the historic Tokeland Hotel, from 11:00-6:00 PM.
Featuring photography, wood carving, sculpture, miniatures, painting and jewelry by five Tokeland based artists; Jeffro Uitto, Earl Davis, Marcy Merrill,  Judith Altruda, Paul Havas and Mark Murphy of Astoria, OR.  A special treat will be live music by acoustic trio All In, with special guest Dinah Urell.
The Artists:
Though based on the tiny peninsula of Tokeland, Jeffro Uitto's (Knock on Wood)  reclaimed wood furniture and sculptures have gained worldwide recognition. His US shows include the prestigious SOFA show in New York and Chicago. His work is always evolving and there will be new pieces on display.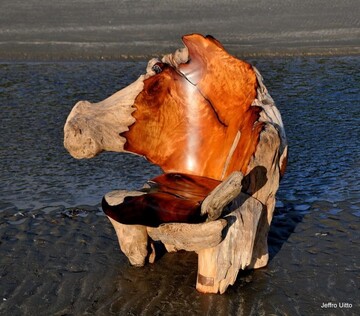 Earl Davis, of the Shoalwater Bay Indian Tribe, is a carver who works in the style historically known to the Lower Columbia River, Willapa Bay and Grays Harbor. Earl was the recipient of the 2014 Governor's Art and Heritage award for Young Arts Leadership. He will be showing carvings and silkscreens.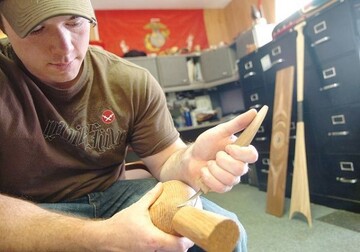 Judith Altruda traveled to Ireland this summer to take a class in Celtic chasing with master Brain Clarke. Known for her jewelry featuring sea glass, Judith visited the beaches on the NE coast of England to hunt for sea glass and marbles. She will be debuting new jewelry that is inspired by her journey.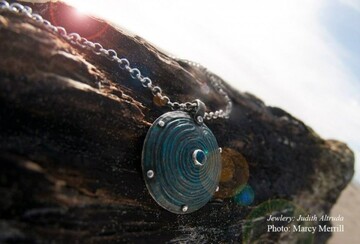 Marcy Merrill, photographer and beach cleanup crusader, has been documenting the random beach finds that wash up (or are left behind) on Washaway Beach. The images range from the sublime to the visceral (literally dead animals with their eyes popped out.) Working in alternative processes, including pinhole photography, she will most likely have her hand beaded vintage cameras on view as well.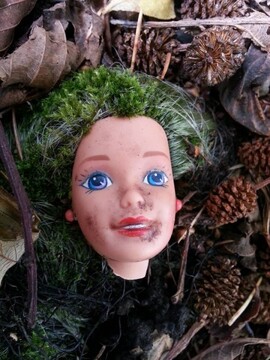 Mark Murphy, is a master craftsman/maker of miniature furniture, specializing in 18th/19th century pieces with a special focus on arts and crafts movement and Japanese designs. His work can be seen in museums in the mid-west and private collections worldwide.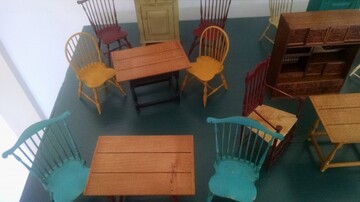 Paul Havas, 1940-2012, was a painter of light and landscapes. He taught painting at the UW, Idaho State, and Stanford, and was one of the founders of the NW Figurative Artists Alliance in 1993. He and his wife Margaret lived in Seattle and had a beach home in Tokeland, where he was inspired by to create beautiful and atmospheric paintings of local landmarks. His widow, Margaret, will have some of Paul's paintings on display and also books about his art.

The Tokeland Hotel  2964 Kindred Rd. (360)267-7006, is the perfect gathering place, with full restaurant, cozy lobby, and very reasonable rooms available for this event. The live music starts at 5:00, with a jam session following at 6:00. Good art, good friends, good food-Why not book a room now make a night of it?
More about this event on Facebook events, Made in Tokeland  Or call: (360)267-2326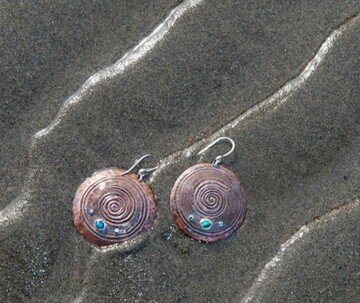 Hope to see lots of friends from near and faraway!