Low Tide/Lunch Break
11:30 this morning there was a minus tide. Perfect time for a studio break. This is the view of the beach on the "mainland" side, before crossing the small channel and walking to the island.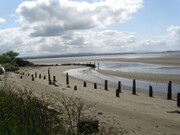 Our dogs are always ready for a beach run.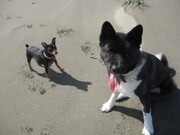 The weather is what you would expect for living on the Washington coast in the Spring-clouds, sun, showers, wind, and beautiful light. We cross the channel.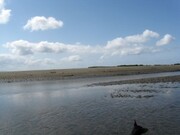 While the dogs chase ravens and eagles, I look for the elusive perfectly round black stones -so far I have only found three. They make beautiful prong set pendants. I will keep looking and let you know when I find one again!