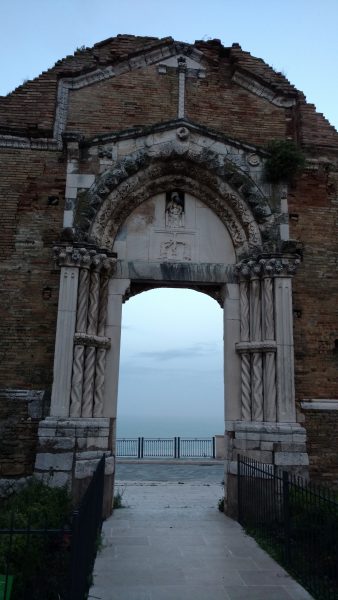 The dictionary says "when you savor something, you enjoy it to the fullest."  More than any other single word I can think of, Savor describes the way I feel about my recent trip to Italy. I'm savoring the memories, the sights, the food, the great people, and already thinking about my return. Until then, I will share some of the highlights in a series of posts, beginning with this one, about Vasto, the town of my paternal grandfather's family. Even if I had no ancestral connection to this place, I would have fallen in love with this "ancient Roman  town in the heart of Italy" and perhaps you will too!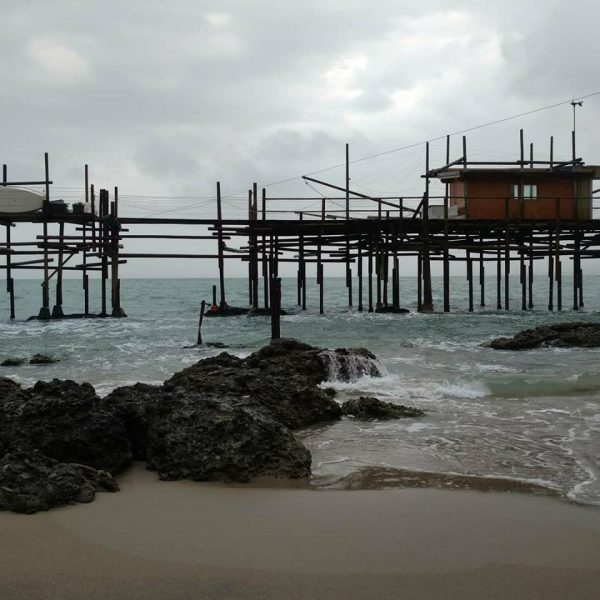 As I shared in my previous post, it was through the sea glass world that I met Ornella Di Filippo, who lives in Vasto and operates a very comfortable Air B&B, where we stayed. She and her husband, Marco, were wonderful hosts-even loaning my friend Dennis and me clothing to wear (did I mention our luggage was lost in Rome?) until our bags were sent to us by the airline a few days later. I had packed for the sunny warm days that were predicted, but found myself buying an umbrella and rain slicker, because of the heavy rain the greeted us! That, of course, did not keep us from hitting the beach in search of sea glass on our first morning there.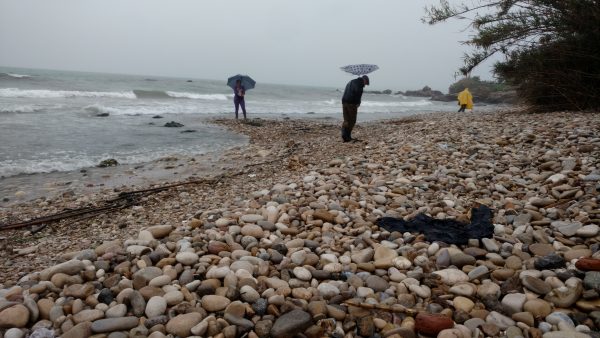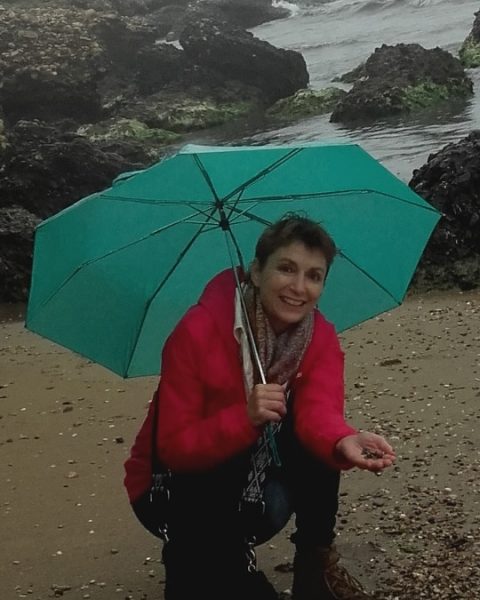 Salsedine
We walked down a path to the beach, serenaded by birds, passing by giant fig trees and eucalyptus, which made me feel like I was back in Southern California. The air was perfumed by the sweet blooms of flowering acacia trees mixed with the smell of the sea, which Italians call Salsedine.  We were the only people on the beach that morning, save for a couple of fishermen who brought their skiff in later. There were many shells scattered amongst the rocks and lots of sea glass too!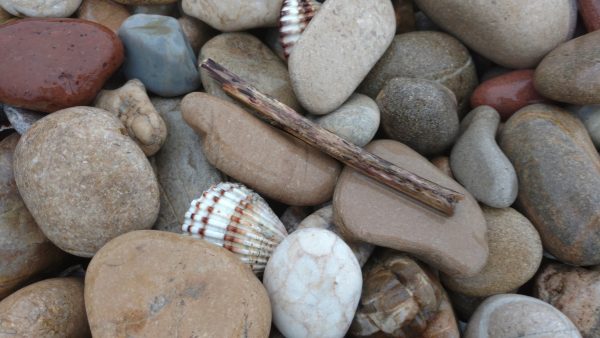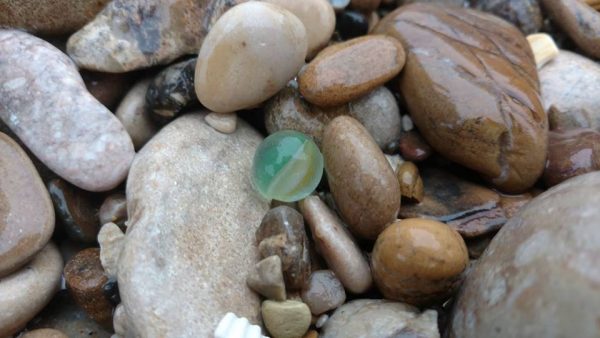 Even with all the rain, the air temperature was warm, and we spent the entire morning going to a few individual beaches, known to Ornella and Marco for their sea glass.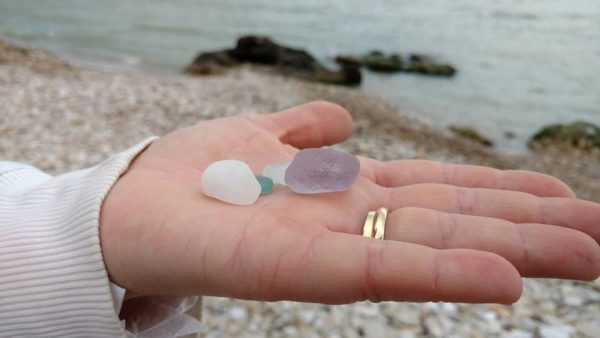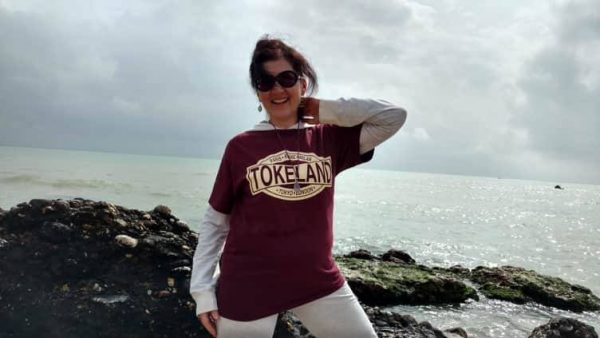 Catch of the Day
Before our three days in Vasto were up, the sun did come out, and Ornella and Marco made sure we went back to the beach to see it's "true colors" of vivid green and blue water. Again, we were the only people out there, except for the two fishermen.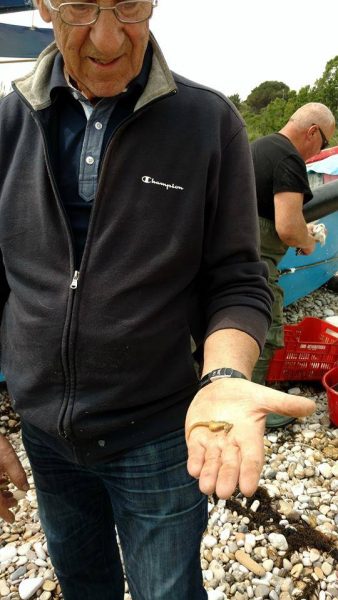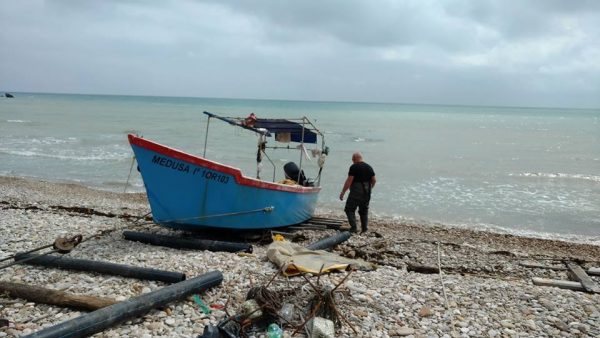 Vasto is known for its fresh seafood, and we enjoyed clams, mussels, prawns, octopus, scallops in one form or another, every day. Served with local wine, Montepulciano DÁbruzzo, these were meals to savor.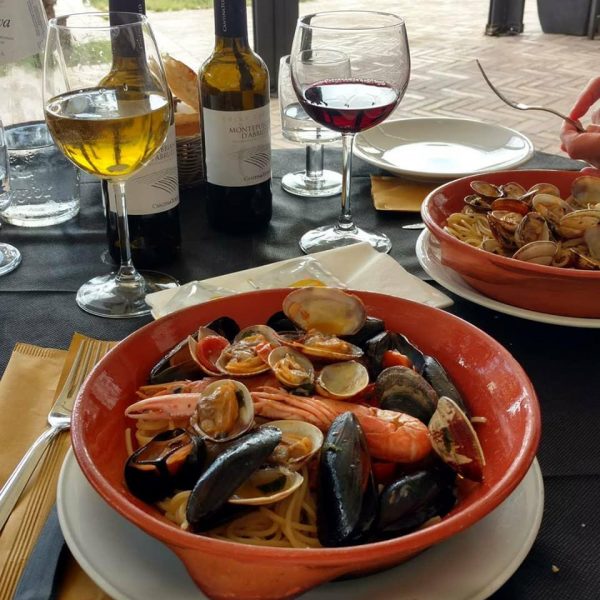 La Bagnante
Vasto is in the Abruzzo region of Italy, located in the south, with beautiful views of the Adriatic. It has recieved the Blue Banner mark for its clean water and eco friendly practices. Overlooking  a long sandy beach,  La Bagnante, a modernistic sculpture perched on a rock, beckons all visitors. Her name translates to "the bathing beauty."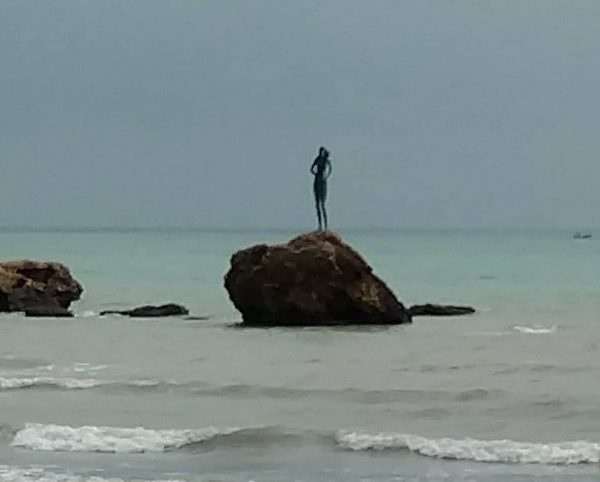 Ancient Roman Roots
I was surprised to learn that Vasto has a population of about 40,000. It really didn't seem that large to me. There was none of the heavy traffic or crowds, but plenty of shops, restaurants and other businesses. We could walk into the heart of town from Ornella's place, following the road that paralleled the sea.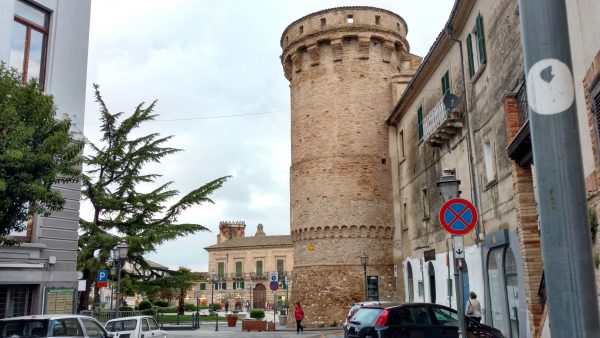 Using the photos in my grandad's old album as a guide, Ornella and Marco took me to the places in Vasto where my family had lived, and where they are buried.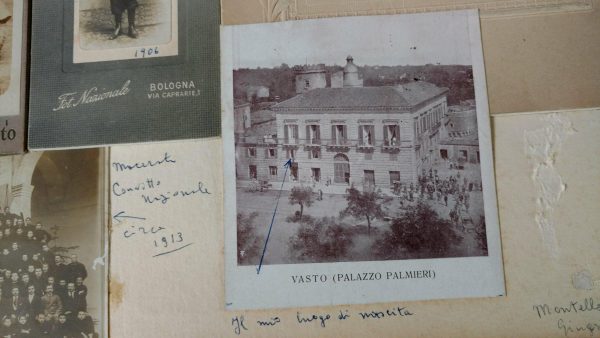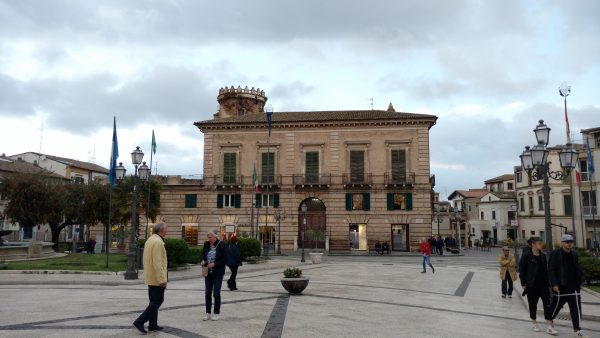 There are some lovely churches and the relics of ancient Roman baths, so many charming sights that I feel they deserve a seperate blog post of their own. So I will stick here to my personal sightseeing, and hope to revisit this topic in a future post.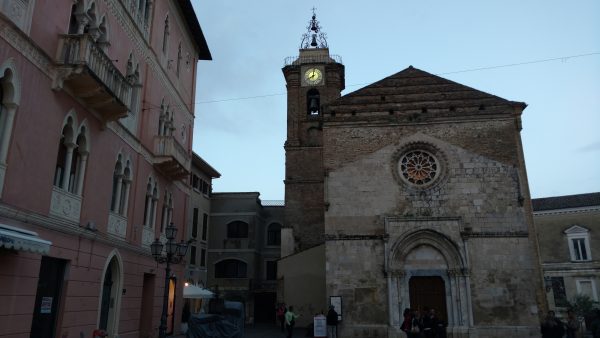 La Mia Famiglia
Ornella arranged for me to see the inside of the house where my family lived until the 1980's. It is now used as a kindergarten/day care center.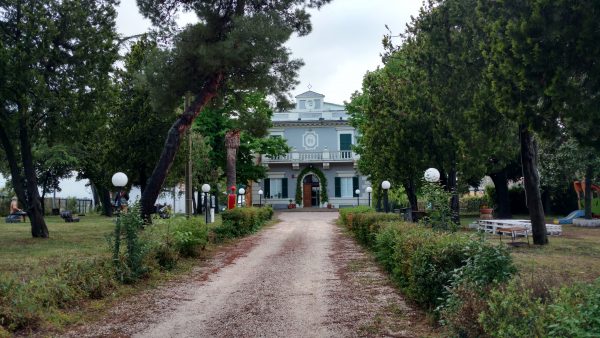 My grandfather with his siblings, circa 1905, Vasto. What a lovely place to grow up!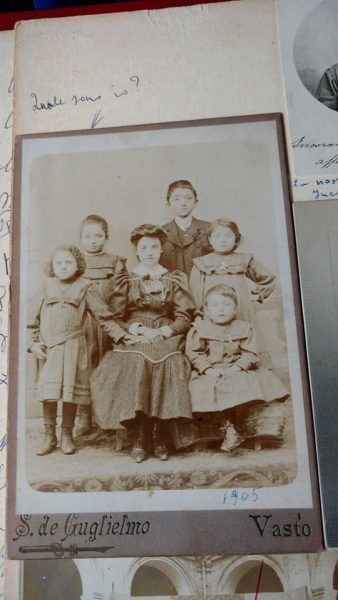 Thie picture below was taken in 1925, in Vasto. My grandfather (on the left) , stands beside the bust he modeled of his friend  (right.)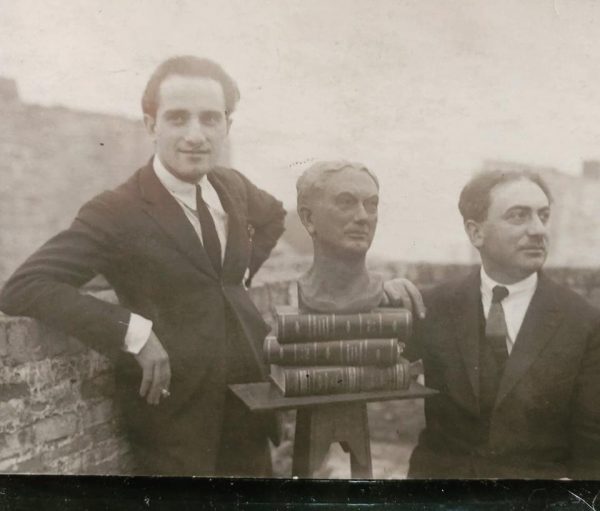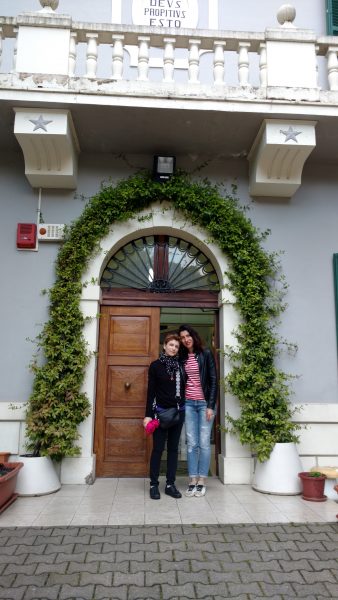 Full Circle
On my last day, we visited the cemetary. This too, deserves a post of its, own, but I will say briefly, that the cimetario is it's own little villiage, filled with family mausoleums and graves, well tended and at the same time, overgrown in places. Individualistic touches and personal remembrances are everywhere.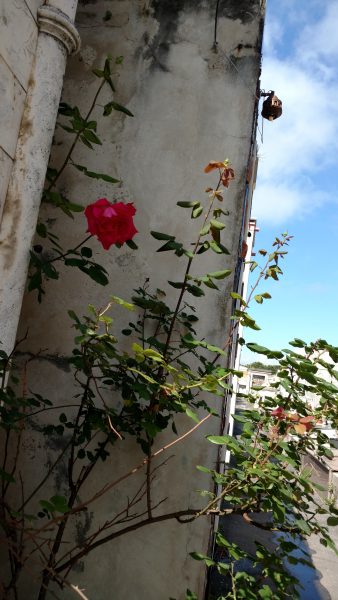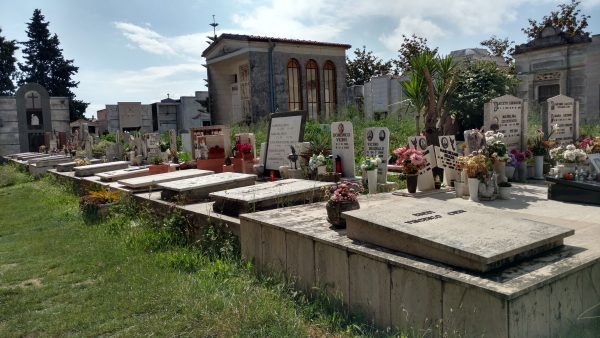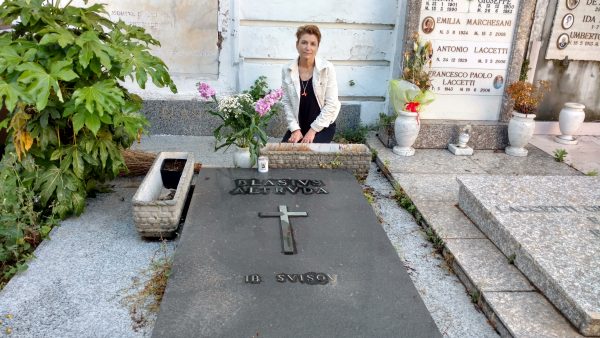 Salute!
I'm going to end this post here, as I savor the connection to family. It was a great privilege to recognize and honor my grandfather, Giuseppe Altruda in the town of his birth. I must say a thousand thanks, Grazie Mille, to Ornella and Marco, and family, for their kindness in helping me to locate these special places, for the wonderful meals and the sea glassing.  Ci vediamo lánno prossimo-see you next year!