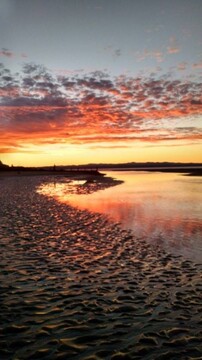 Daybreak Tokeland, WA
The month of January is well underway now-I hope everyone made it through the holiday season intact. I love the beginning of a new year, the clean- slate state of mind where plans can be formed or  momentum regained. This post will be a brief sharing of recent events and a road map for upcoming activities.  I promise to be brief as I have some projects upstairs in the studio waiting for some attention!
First: some new pieces to share: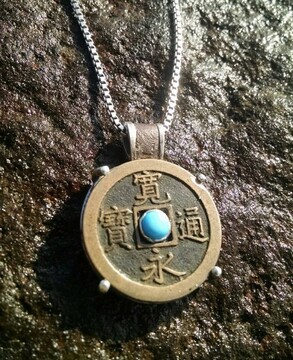 My friends Mark and Paul went shopping for antique Japanese furnishings in Astoria, OR and discovered a cache of Chinese coins in a wooden treasure box Paul purchased. Knowing my patina fetish, they offered the coins (many had a beautiful green patina) to me. As a thank you, I made this pendant for Paul.
Meanwhile back on the beach…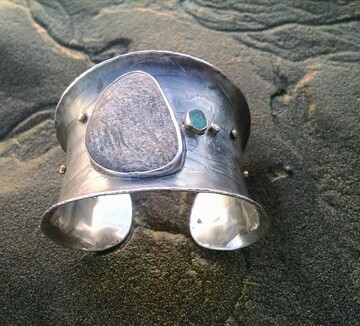 This is a custom made cuff for Chris of North Carolina. She brought the large silver stone to me last summer when she visited the Washington coast. I designed a cuff for her of etched silver with a small pieces of green sea glass, recycled diamond, and 22kt gold rivets, spread out like constellations across the surface.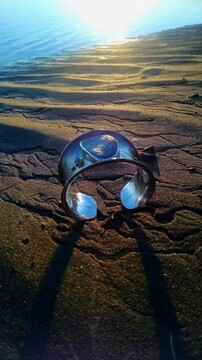 The next ring was a birthday surprise commissioned by Al, from California,  for his wife. Deep blue English sea glass with reticulated band, 22kt gold and  diamond. I hope she loves it!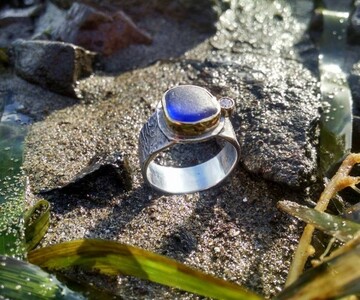 And a custom ring for a lady from Olympia, WA, who found this gem- like sea glass on our local beach….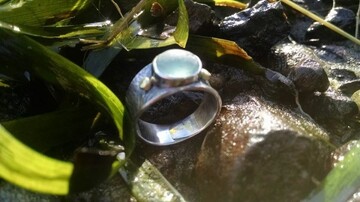 The following two shots are of an ancient style ring of rolled silver with a Victorian era bottle stopper from the NE coast of England.
Speaking of sea glass-exciting news to share: I was accepted into the Cayucos Sea glass festival  to be held in March in California. I learned about this show from the Queen of Sea glass herself, Penny Parker, while visiting the coast of England last summer. It promises to be a world class showcase of sea glass and jewelry. Now is the time to make plans to visit this beautiful part of the central California coastline and see the show!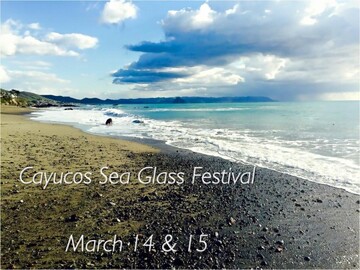 And finally…one year ago, I dropped off my 1971 Karmann Ghia to have the body restored and painted at Three Crows Garage, a local shop in Westport, WA. It was a Herculean effort for the aptly named Jason, who took every pitfall and challenge in stride. The car was unveiled on my birthday last weekend….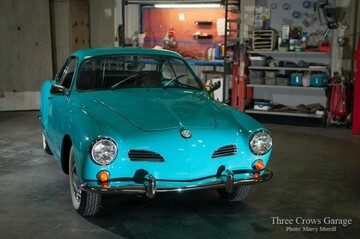 In Tiffany Blue, of course!
It's time to close this here, and get back to the studio. I am finishing some new chasing tools in micro sizes for  jewelry-scale designs, and sorting through sea glass for a new body of work...I hope the new year brings you excitement and resolve in all your endeavors!