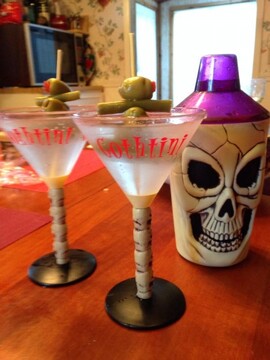 Summer began with a family visit that is still partially going on…this post will be brief in words ( I think) but hopefully show through photos that which has been keeping me so busy that I haven't had time to share much via my blog recently. In the last post I was preparing for my Los Angleles based family to arrive for an extended stay. My brother Joey, his girlfriend Amy Jo and her 13 year old son, Jaydon made the trek to the great Northwest by car with our 85 year old father as their precious cargo. Joey likened the 1200 mile  trip as a cross between the films The Long Long Trailer and The Grapes of Wrath…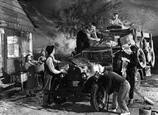 Arriving safely, we began a very pleasant round of  barbequed meals, beach walks, playing guitars, campfires,  movie watching,  and two visits to Astoria and Cannon Beach, Oregon. And yes, summer rain just for the Angelenos!
On our small island in Tokeland, Joey found an old bottle with cork intact. In raised lettering on the front side of the bottle is the inscription:  "Dr. Price's Delicious Flavoring Extracts".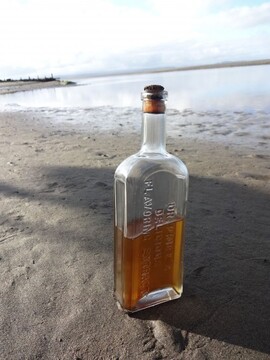 After some internet-searching, we discovered that Dr. Price was the inventor of baking powder. He patented a line of flavoring extracts at the turn of the century (1910-1915). There were flavors like cherry, vanilla, orange etc. We also learned that Dr. Price was the grandfather of the actor Vincent Price. As with most beach finds, there is no clear answer as to how that bottle ended up in such pristine condition on our beach-where had it been all these years? Is the caramel colored liquid inside it the remains of an original delicious flavoring? We decided to leave it corked-for now….
(Vincent Price)
During this time I continued to work a few hours every day in the studio, preparing for two trunk shows in the same week. My good friend Jeffro modified some beach-salvaged wood stumps to create workstations for metal smithing. I can work comfortably at standing, sitting or kneeling positions. As I am preparing for my Celtic Chasing class in Ireland in August, this is perfect for having a good place to practice before the workshop begins.
Before the trunk shows I wanted to get some photos of just finished pieces. Amy Jo was an inspiring model/ collaborator for the shoot…
Summer Solstice Photos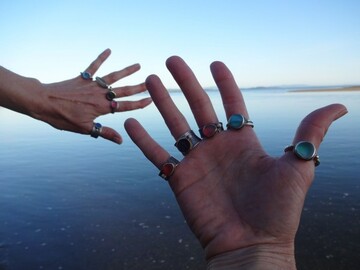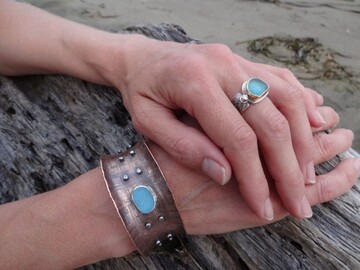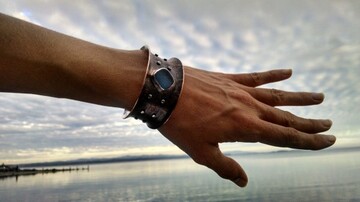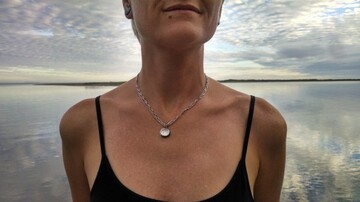 I am going to close this with one family photo and the promise to keep in touch as the summer progresses. I hope that  you have some time to reconnect with those that bring you joy, some time for solitude, and plenty of adventures!