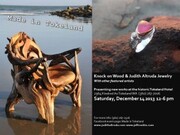 Greetings all~
Since my last blog entry I have been to Los Angeles to display my work in a show that included a roster of highly talented craftspeople, including jewelry makers, fashion designers, mixed media artists and vinyal deejays. I enjoyed the casual, friendly vibe at the show, made some sales and promising  contacts…and had a great time at the after show party.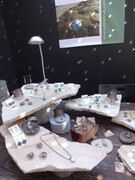 Yes those are disco ball reflections!
When I returned home, my good friend and neighbor Jeff Uitto stopped by.  Jeffro makes furniture and sculpture from salvaged wood found on local beaches and rivers. I have known him since he was a young kid growing up in Tokeland and  living with his grandmother Jan, a wonderfully feisty lady who rode a pink Harley with ape hangers. Creative to the bone, Jeff forages beaches for redwood, cedar, and maple, seeing the possibilities in grain and shape, later milling the largest pieces into slabs. He can become ecstatic over a "gnarly root ball." His yard is filled with stacks of drying wood, some pieces he has had for years, waiting for just the right project. His shop is called Knock on Wood.

www.jeffrouitto.com
Since we'd last seen each other, Jeff and I had both done shows in major cities. As we compared notes, in the best Judy Garland/Mickey Rooney tradition we said  "Let's put on a show." We would invite some of our artist friends who live in the area and put the word out via postcards and Facebook. It would be an opportunity to show and sell recent work in a relaxed  non cyber setting. A real place in real time.
The historic Tokeland Hotel and Restaurant, Washington state's oldest resort hotel agreed to host the event in their rustic lobby and even offered a special rate for guests that weekend.

www.tokelandhotel.com
We invited some of our favorite artists to show with us: photographer Marcy Merrill, miniature furniture maker Mark Murphy, and  photo journalist/writer  Erika Langley. Here are some examples of their work:
Mark Murphy  is a master craftsman/maker of miniature furniture, specializing in 18th/19th century pieces with a special focus on arts and crafts movement and Japanese designs. His work can be seen in museums in the mid-west and private collections world wide. A graduate of the Philadelphia College of the Arts, Mark resides in Astoria, Oregon.
(all pieces are one inch in scale)
Marcy Merrill is a photographer who specializes in alternative photo processes, including wet plate collodion photography and pinhole photography. In addition. to offering state of the art digital imagery, she also has a pink- tiled dark room in her North Cove, Washington studio. Besides being our close friend and neighbor, ( and my son Raleigh's godmother) Marcy is the go-to person for excellent studio work. Many of the artist photos on this page (and my website) were shot by Marcy. Here are two wet plate collodion photographs.
Marcy will be world premiering pintoid photographs from a recent journey across Canada and the US. "Pintoids" are pinhole cameras made from Altoids containers.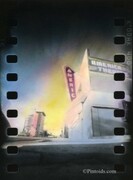 To learn about the wet plate collodion process and see more images, go to Marcy's website:http://www.merrillphoto.com/index.php?id=50
Erika Langley is an internationally recognized photographer. A native of Arlington Virginia, she attended the Rhode Island School of Design, has worked for newspapers in Virginia and was the recipient of three Virginia Press Awards before moving to Seattle, Washington in 1992. Her book The Lusty Lady, documents the years she spent dancing and photographing behind the scenes at Seattle's notorious Lusty Lady. Currently Erika divides her time between Seattle and Northcove , Washington, photographing and blogging about the rapid erosion of nearby Washaway Beach.
To visit her blog go to: http://www.washawaybeach.com/gallery/index.html
Here is a teaser from Amazon.com about her book, The Lusty Lady:
When Erica Langley approached the female management of Seattle's Lusty Lady she was told that to photograph the peep show dancers she would have to become one. Through photos and texts that are both candid and affectionate, humanizing and humorous, readers see behind the impenetrable armor of naked dancers, documented by one of their own. Complete with extensive interviews which allow the people to speak for themselves, Langley's work juxtaposes stage personas with real people, showing the love, humor and boredom behind the scenes, and the humanity behind the stigma and shame.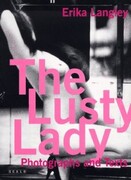 Erika will be signing copies of her collectable book…
There may be one or two other surprise artists and musicians at our event, for updates check our event page on Facebook, Made in Tokeland. (or just show up!)
Before closing this, I want to include some photos of a collaboration between Jeffro and myself. The piece is a cedar burl bowl with etched copper embellishments. It is pretty large, about 28 inches across. It will be part of the exhibit…
I hope this has piqued your interest in our special part of the world. and the varied art of those who live here. It is our intent to offer a return to the handmade, authentic and one of a kind.
You are cordially invited to attend Made in Tokeland on December 14th-better yet, why not spend the weekend?
Wishing everyone a holiday season to treasure!